Electrical Support Services IDIQ, Edwards Air Force Base, CA
Completion Date:  August 2026 (5 Year IDIQ)
Contracting Investor:  United States Air Force
Value:  $45,000,000
Brief:
Miwok's responsibilities are to furnish all management, personnel, vehicles, supplies, equipment, etc. required to perform work such as, but not limited to: pulling wire, repair panel boards, rough electrical, finish electrical, replacing inspecting electrical systems and components, providing blueprints, electrical studies, electrical equipment, bending conduit, removing and replacing worn out relays, lift heavy objects, repairing sophisticated objects, transformers, switches, design studies and support, disconnects, switchgear, generators, automatic transfer switch, uninterrupted power supply (UPS's), communication wires, fire protections system, and electrical projects.
Roof Repair, Replacement, and Maintenance (R3M) AFICC IDIQ, West and Southwest Regions
Completion Date:  May 2025 (5 Year IDIQ)
Contracting Investor:  United States Air Force
Value:  Between $250,000,000 and $500,000,000
Brief:
The scope of this effort is to perform roof maintenance, repair and replacement (thermal and moisture protection) for low-slope (weatherproof membrane types of roof systems installed on slopes at or less than 3:12 or 14 degrees), steep slope (water-shedding types of roof coverings installed on slopes greater than 3:12 or 14 degrees), and metal (hydrostatic and hydrokinetic systems) roofing projects.
Repair RUFMA Wash-racks, Fort Irwin, CA
Completion Date:  Nearing Completion
Contracting Investor:  United States Army Corp of Engineers
Value:  $9,314,719
Brief:
Project includes repairing of entire closed-system water filtration system, the oil-water separator, trash separator, two clarifiers and filters as well as installation of a new sludge management system. Also included in this work is the repair of pump filters, dewatering equipment and air compressors.
New MICC Administration Building Construction, Fort Irwin, CA
Completion Date:  September 2021
Contracting Investor:  Mission & Installation Contracting Command, Fort Irwin
Value:  $2,498,697
Brief:
Project includes the demolition of the existing MICC building, grading and the new construction of a 4,293 square foot administrative office building. Work includes the full preparation of the site, including site utilities, new concrete building pad, flatwork and site drainage. The new MICC building includes structural steel and a standing seam metal roof, new metal stud and drywall partitions, new carpet and tile, acoustical ceilings, plumbing, HVAC and electrical, including fire alarm and telecommunications.
Repair PX Building 918, Fort Irwin, CA
Completion Date:  November 2021
Contracting Investor:  US Army Corp of Engineers
Value:  $2,900,000
Brief:
Building 918 is the Army and Air Force Exchange Service (AAFES) Post Exchange (PX) and is the primary shopping center that operates continuously during normal business hours. The overall requirements for this project are to address the failing roof and lifecycle HVAC units currently on top of the facility.
Town-Enhancements, Razish Downrange, Fort Irwin, CA
Completion Date:  September 2020
Contracting Investor:  United States Army Corp of Engineers
Value:  $3,682,170
More Info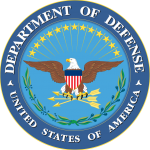 NNSA Data Cabling and Electrical Upgrade, Las Vegas, NV
Completion Date:  February 2018
Contracting Investor:  NNSA – National Nuclear Security Administration
Value:  $2,756,747
More Info
DPW Parking Lot (Pavement) Repairs, Fort Irwin, CA
Completion Date:  July 2020
Contracting Investor:  US Army Corp of Engineers
Value:  $1,866,514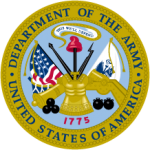 Building Management System Upgrade, Materials Testing Facility, Dugway Proving Ground, UT
Completion Date:  June 2019
Contracting Investor:  United States Army
Value:  $664,297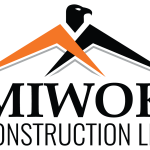 Honolulu Roof Coating, Honolulu, HI
Completion Date:  October 2019
Contracting Investor:  Federal Bureau of Prisons
Value:  $222,387
Demolish Building 83035, Tonopah, NV
Completion Date:  October 2019
Contracting Investor:  United States Air Force
Value:  $274,527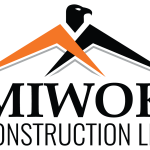 Reroof Warehouse Buildings 64 & 65, Hopi Agency, Keams Canyon, Navajo County, AZ
Completion Date:  August 2019
Contracting Investor:  Bureau of Indian Affairs
Value:  $214,266